FIM Road Safety Award Winner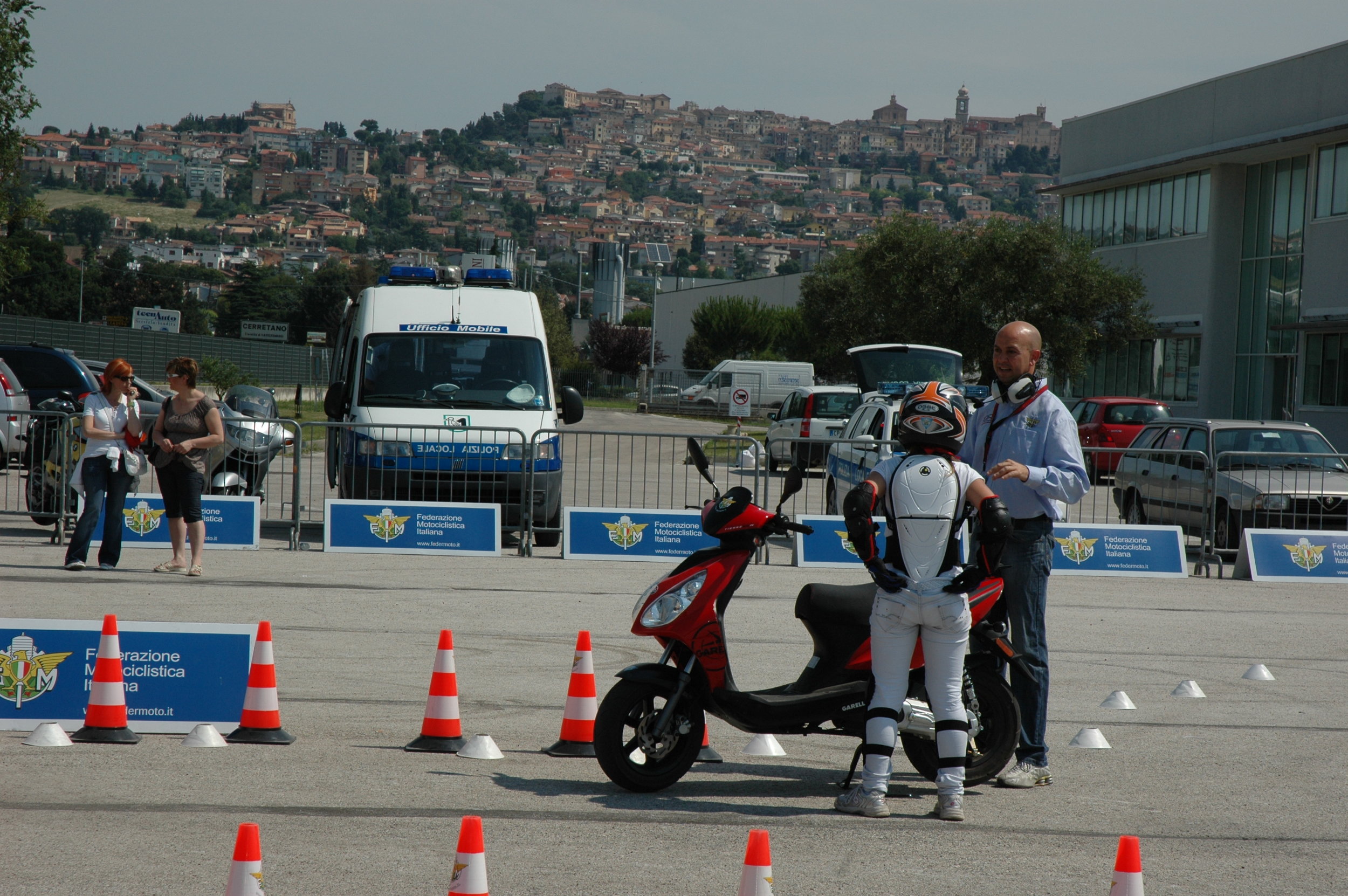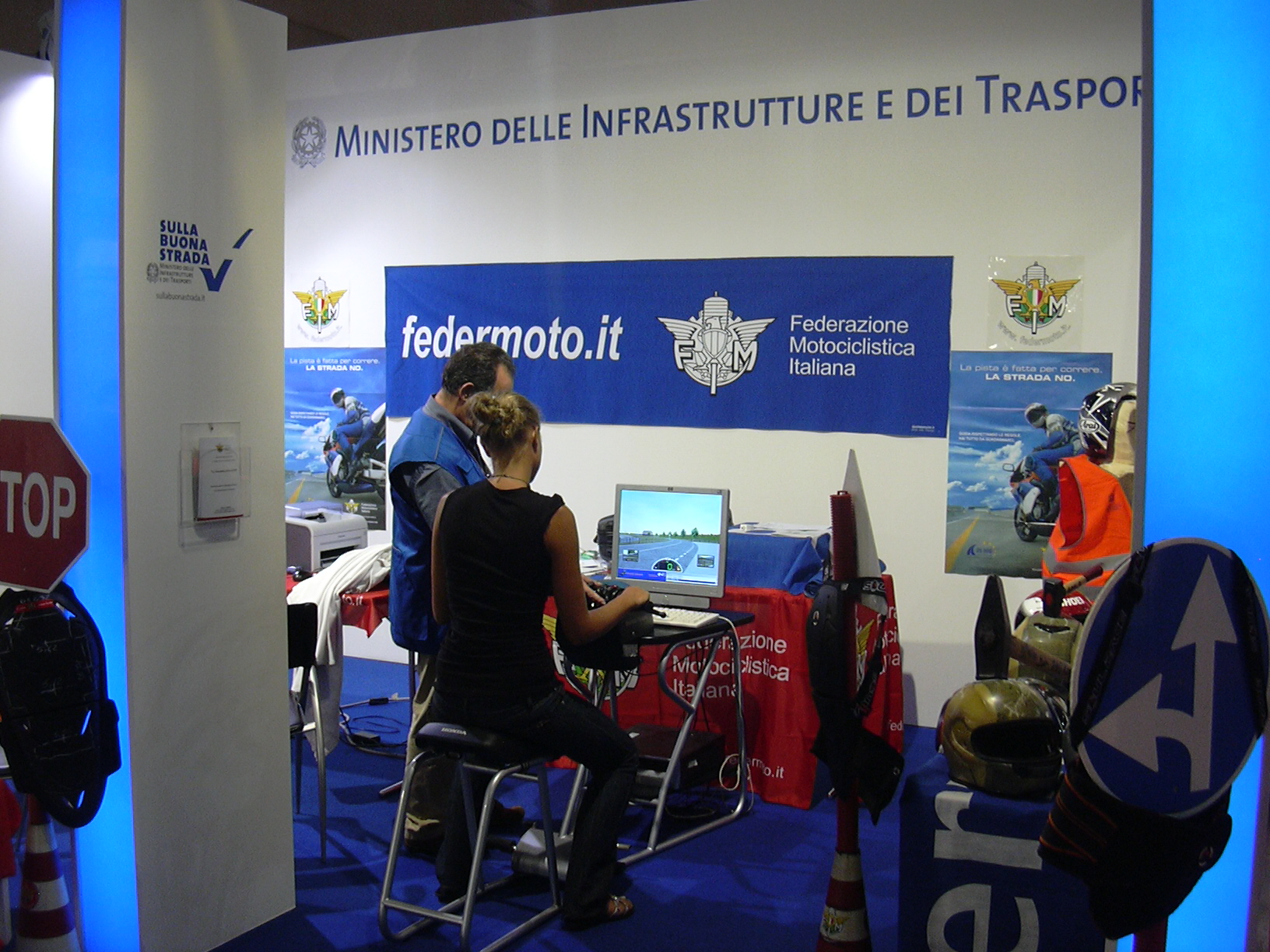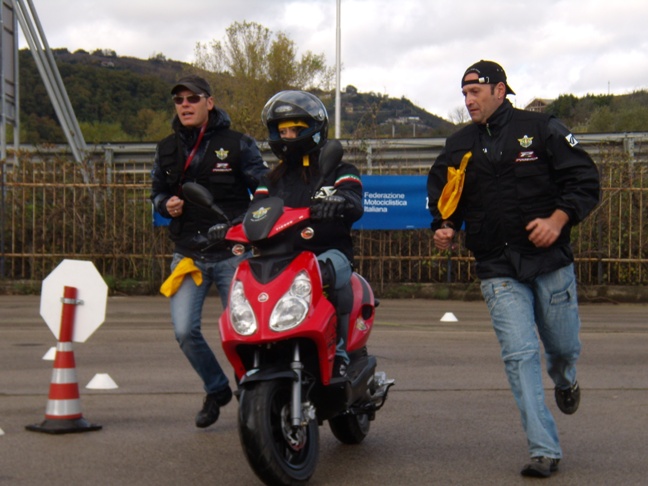 The award recognises associations, individuals or organisations that have made an outstanding contribution to motorcycling safety on the road.
The 2016 winner is the Federazione Motociclistica Italiana (FMI) for its programme of road safety training.
The FMI is the Italian motorcycling federation affiliated to the FIM. It is famous for being one of the most successful organisations in the history of motorcycle sports. Less well known outside Italy is the FMI's rider training programme.
Italy is a country where the use of powered two wheelers (mopeds, scooters and motorcycles) is a major feature of everyday travel. For example in the greater Rome area over 700,000 such vehicles are in use.
With ancient cities such as Rome, there is as much "city" under the ground as above it. This makes it difficult to extend public transport in the form of underground train networks. Additionally, the favourable climate makes using a two-wheeled vehicle an attractive option.
FMI training covers a wide range of activities. For example, it has been invited into schools, in partnership with the Ministry of Education.
During the year the FMI also organises special "road shows" in partnership with the police, fire service and ambulances service. Students from several schools congregate at these events. The emergency services demonstrate the reality of road traffic collisions in a dramatic way.
The FMI has also taken on the task of training the government officials who administer the riding test.
Another aspect of this activity is vocational training, for example training of postal workers who ride small powered two wheelers with heavy loads of letters and parcels.
In order to deliver this broad range of services, the FMI has built up good relationships with several Italian ministries covering Education, Infrastructure and Public Works.
The large-scale use of powered two wheelers in Italy makes this work an important contribution to road safety on a day-to-day basis.
The Jury
In evaluating the applications for this Award and selecting the winner, the FIM is assisted by an independent panel of judges. We are grateful for their valuable help. They are:
Mr Antonio Avenoso
Executive Director, European Transport Safety Council
Mr Tim Buche
President & CEO
Motorcycle Safety Foundation of the USA
Dr Luciano Iorio
Chair, Road Safety Working Party (WP1)
United Nations Economic Commission for Europe
Dr Rohit Baluja
President
Indian Institute of Road Traffic Education
Dr-Ing. Achim Kuschefski
Director
Institute for Motorcycle Safety
Germany