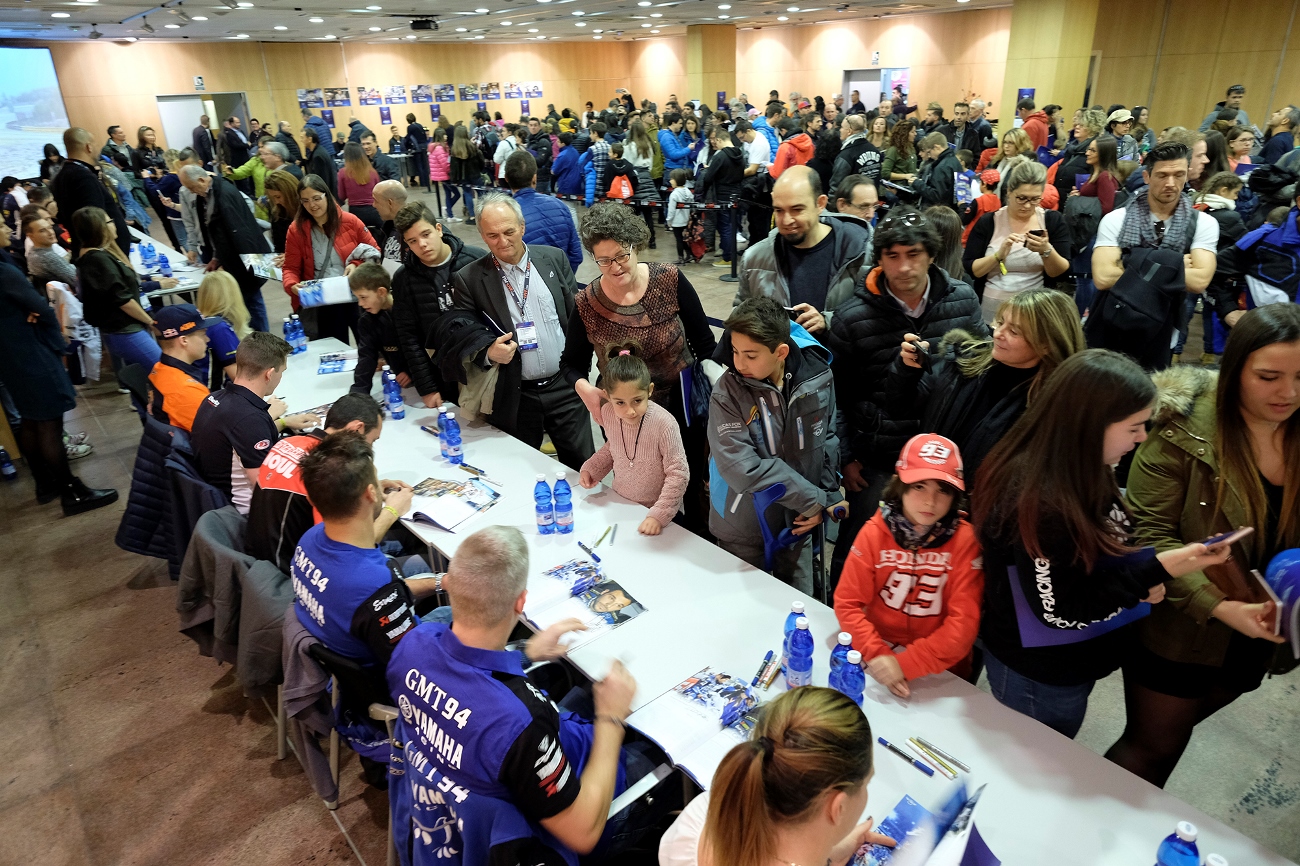 As the Sunday afternoon sun was going down over Andorra-la-Vella, the FIM Awards were only hours away. But the Champions were nowhere to be seen in their hotel; instead, all 35 FIM World Champions were meeting up with their fans at the Congress Centre next to the Christmas market for an all-time first Autograph Session that was open to the public.
This year the FIM took on the challenge of giving the local people the unique opportunity of having an official programme signed by all the featured Champions at the Pre-Event. Over 1000 visitors, young and long-time fans, stood in line to receive an early Christmas gift, autographs and selfies that will be treasured souvenirs of the time they met all those special sportsmen and –women they had been cheering for all season. The Champions greeted their fans and were met with cries of joy, happy faces and even hugs that were later shared on social media by the delighted fans of motorcycling and its extraordinary sporting elite.
The Champions all enjoyed the moment, sharing the passion with their fans. Whilst some were more used to signing autographs, others – especially in the youth and junior categories – discovered the precious moment of meeting people who could only dream of how it felt to race against other top-ranked riders in a thrilling world class motorcycling Championship.
For two whole hours programmes, hats, photos and other personal items were handed out, receiving the long-awaited autograph, a lasting memory of a face-to-face encounter with the heroes and heroines of the motorcycling world.
(Please register on FIM-pictures to download pictures without watermark.)