2016 ASTANA EXPO FIM Team Ice Speedway Gladiators World Champions
Russia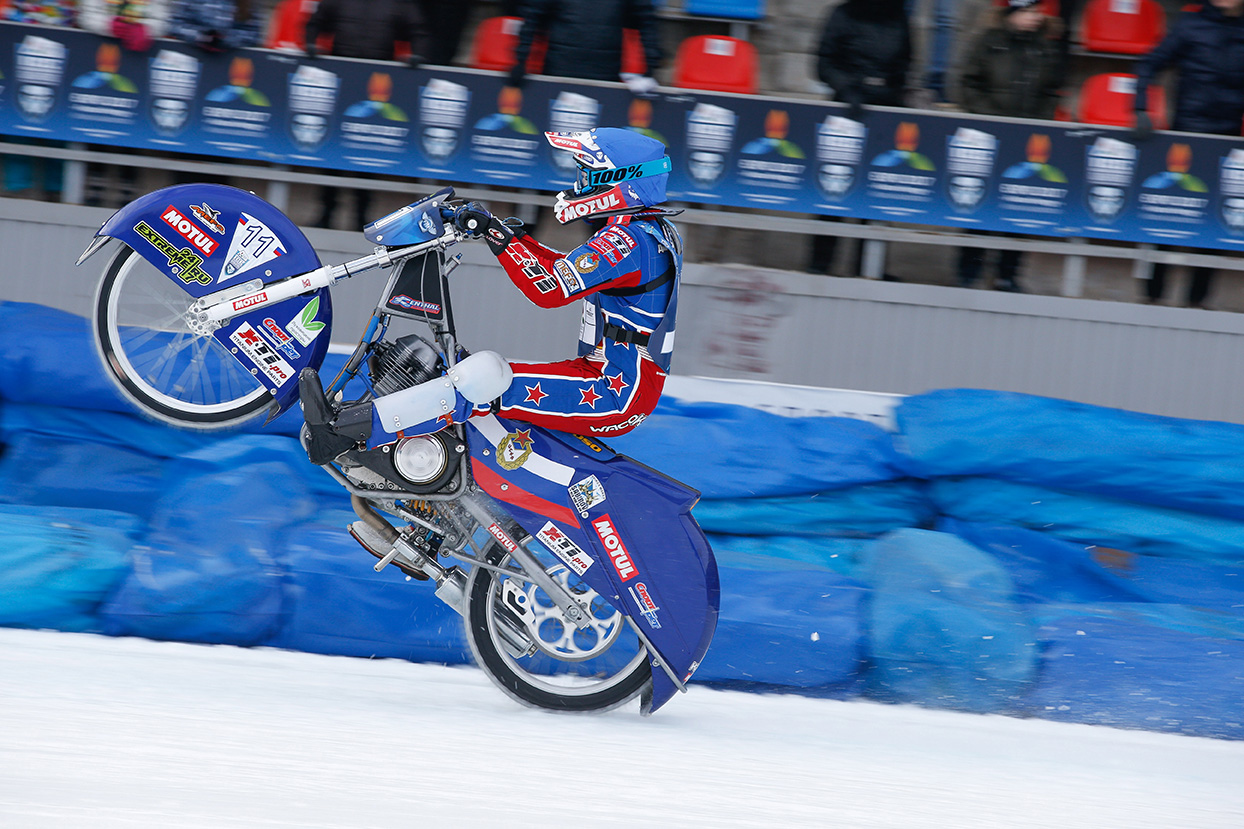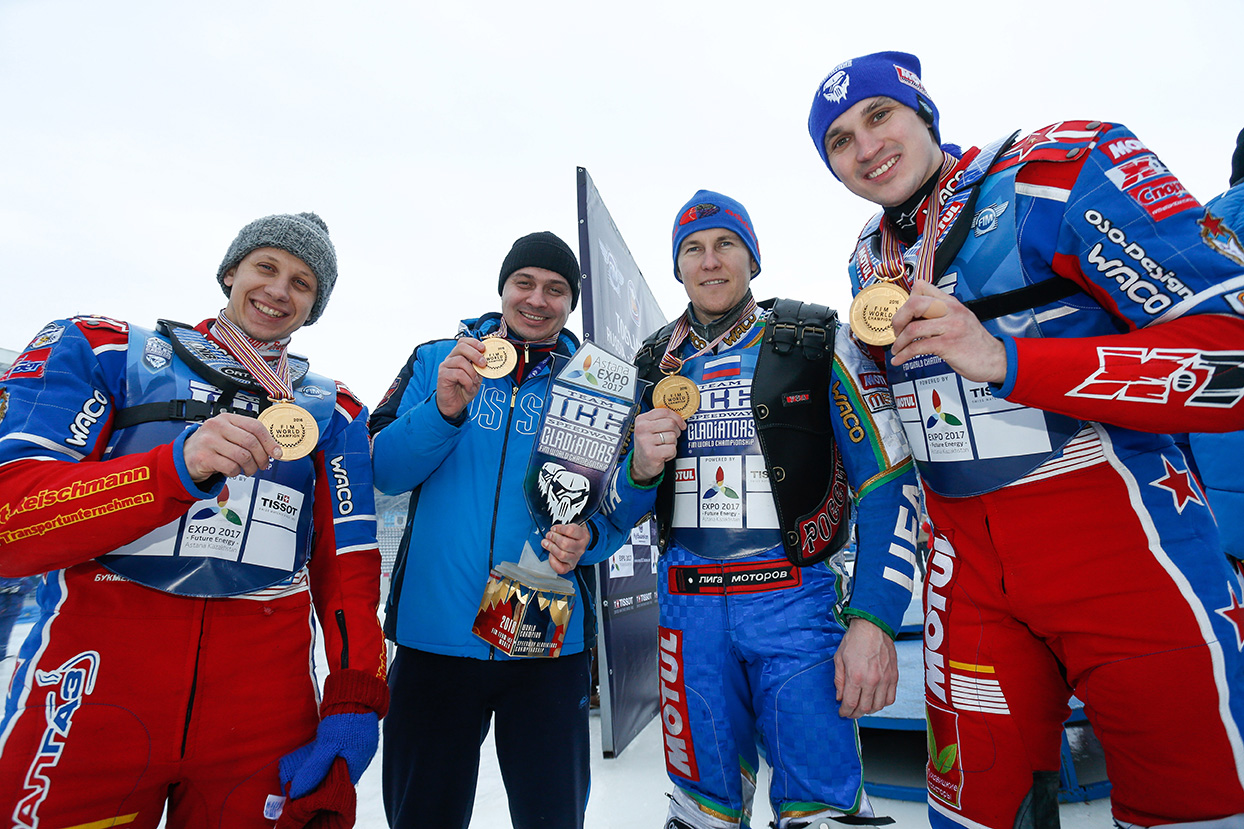 RUSSIANS WIN AGAIN
In the 38 years that this competition has been raced, only four teams have beaten Russia to the Gold Medal; Sweden 3 times and Germany once, so it was no surprise that the home team romped to its 34th title when the two-day final took place in Togliatti.
The race formula involves seven teams of two riders plus a reserve and nations ride as pairs throughout the event to encourage team riding. During the two-day event teams meet each other twice and this system benefits the weaker nations who can more easily field two riders of world class to compete with the Russians and generates interesting competition for the lower places.
Although Sweden provided the individual star in Ove Ledström whose 29 points helped to secure a silver medal for his team, it was the Russians who dominated once again. The Russian squad of Dmitry Koltakov, Nicolay Krasnikov and Dmitry Khomitsevich were always in command, finally winning by a comfortable 9-point margin.
TEAM MANAGER
Ivan Ivanov
RIDERS
Dmitry Koltakov
Dmitry Khomitsevich
Nikolay Krasnikov