2016 FIM Team Speedway under 21 World Champions
Poland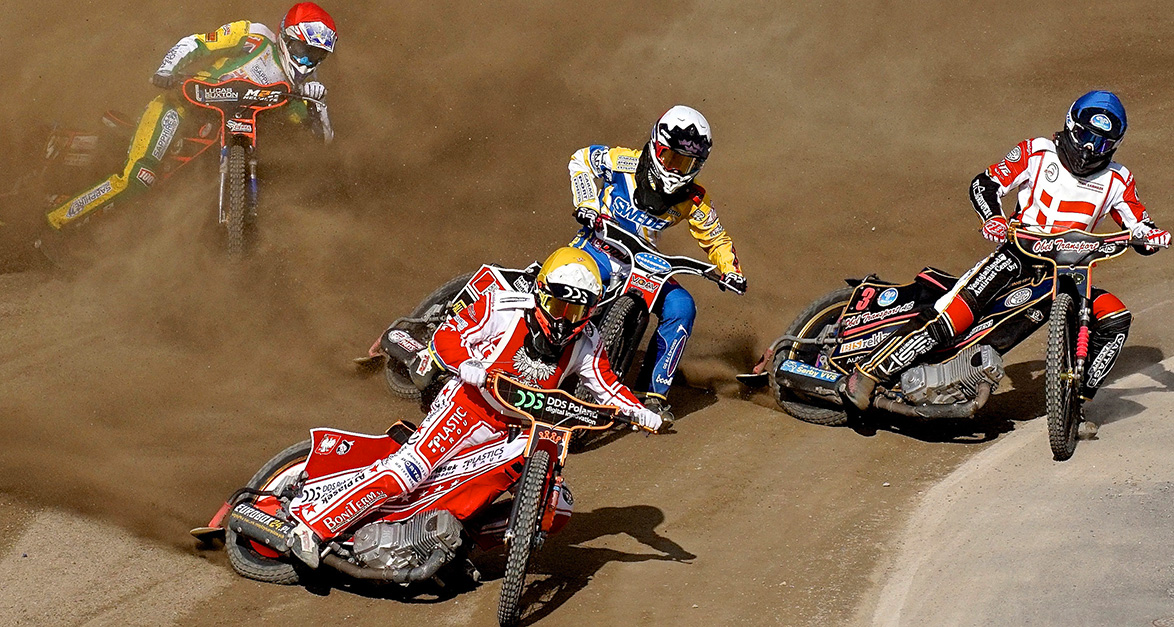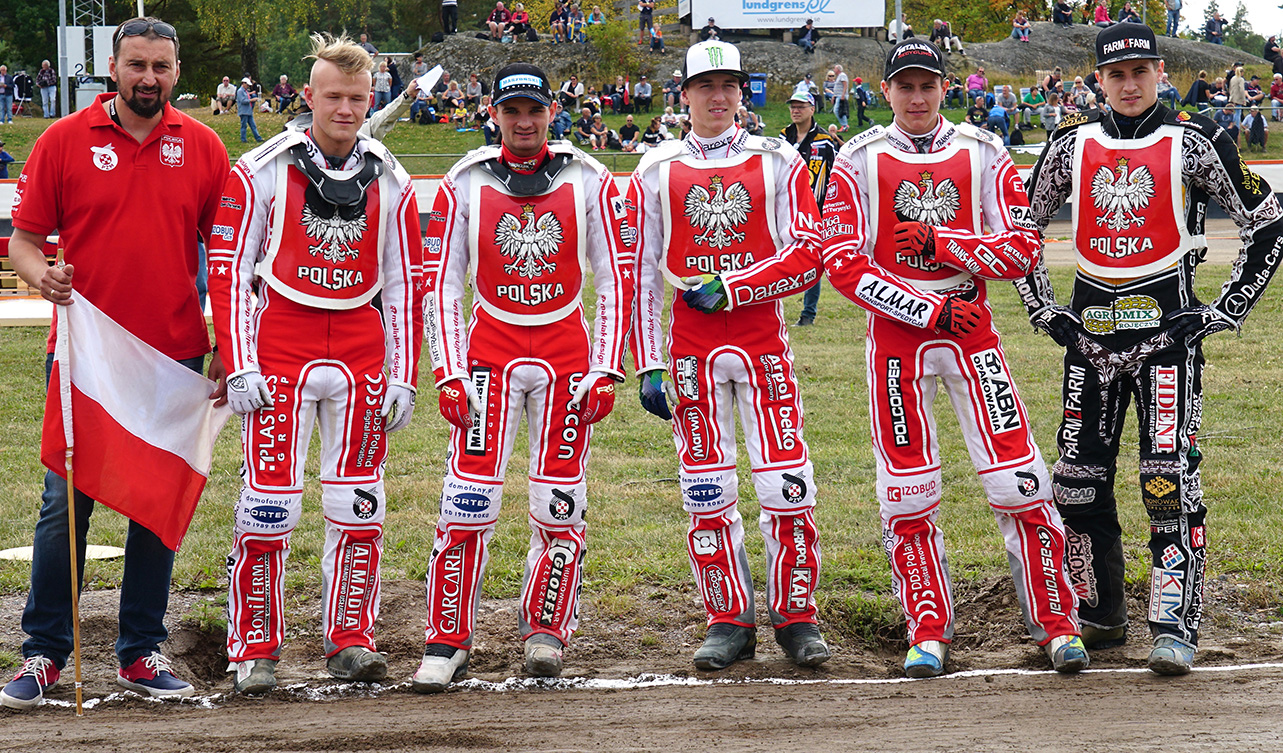 POLES HOLD ON TO GOLD
The Polish Under 21 team retained their World Championship with a seven- point victory over Australia in Sweden in August. It was Poland's ninth win in the twelve-year history of this event.
During the early races the lead had been exchanged between the Poles and the Aussies who had established a three-point lead by Heat 7 thanks to two great wins from Jake Allen. However, by the second half of the meeting the experienced Polish squad began to assert their authority on the meeting, winning nine of the remaining races and securing their victory in Heat 18 when Pawel Przedpełski took the chequered flag ahead of Max Fricke.
For the Polish 'Eagles' both Przedpełski and Grand Prix star Bartosz Zmarzlik top scored with 14 points each, supported by 9 points from Krystian Pieszczek. It was a fitting success for all three who can expect to be part of the senior team in future and were racing for the last time in this competition.
It was a gallant effort from the Australians who logged only one last place throughout the meeting. Fricke, Brady Kurtz and Jack Holder all provided solid performances but star of the team was the lesser known Allen who top-scored with 13 points and justified the confidence of Team Manager Mark Lemon's selection.
The bronze medal was collected by an inexperienced Danish team whose steady performance was enough to relegate the hosts into last place. For Sweden only Joel Andersson was able to match the speed and aggression of the opposition.
TEAM MANAGER
Rafal Dobrucki
RIDERS
Piotr Pawlicki
Bartosz Zmarzlik
Maksym Drabik
Pawel Przedpelski