2016 FIM SuperMoto of Nations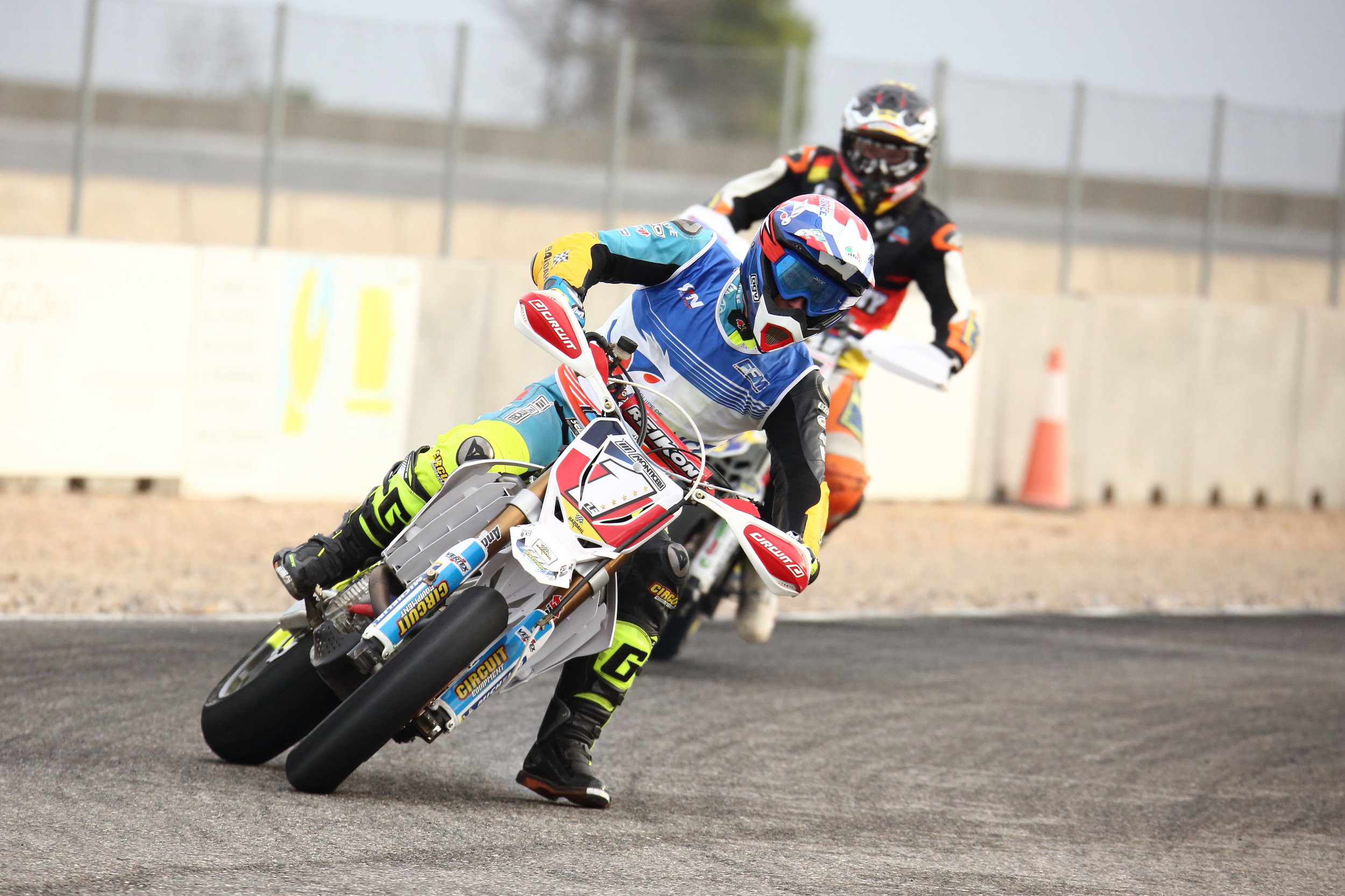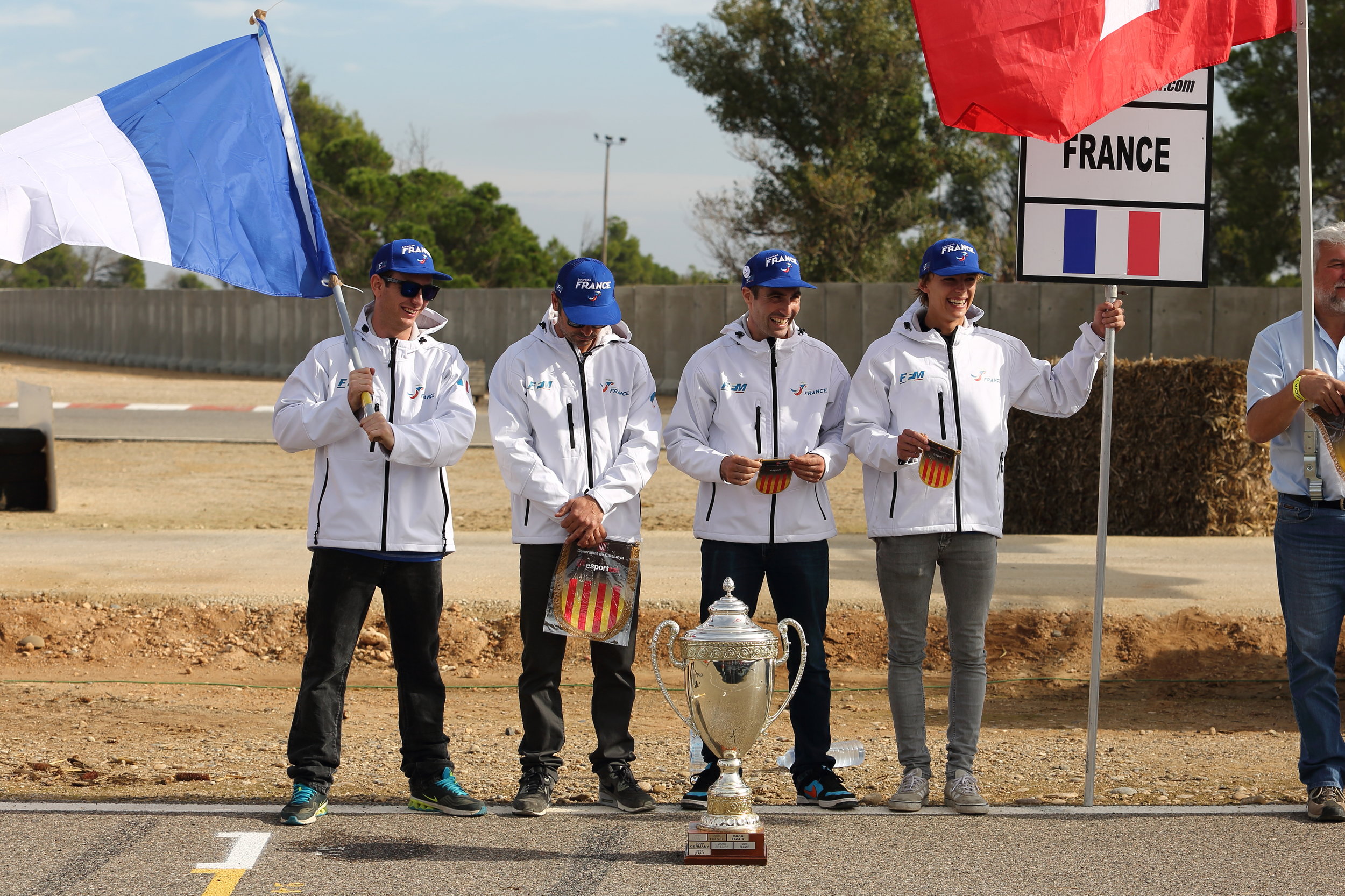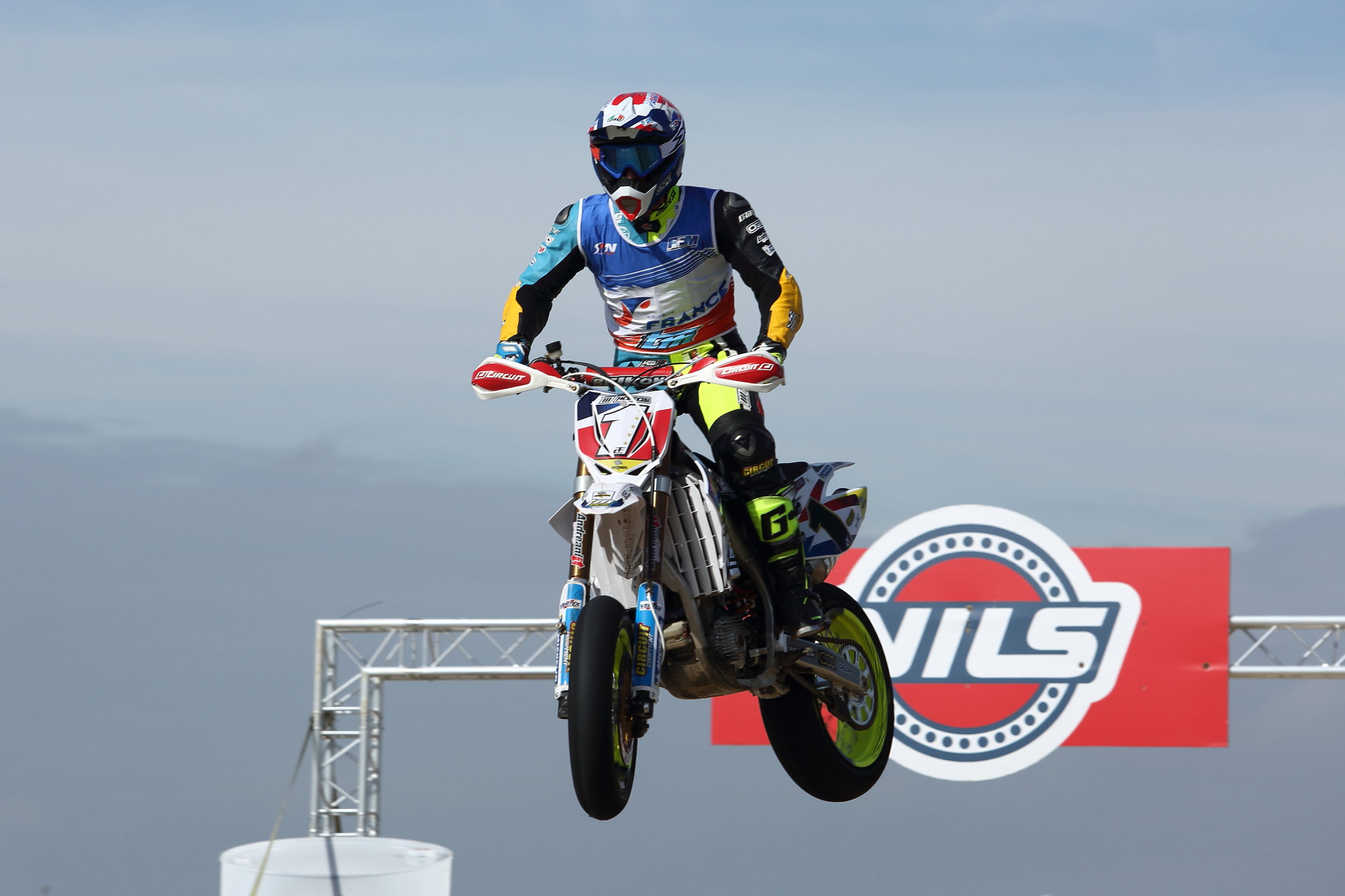 SIX STAR FRANCE

The eleventh edition of the FIM SuperMoto of Nations took place in warm and sunny conditions at the Circuit d'Alcarràs in Spain in October. Sixteen teams from thirteen countries – including Estonia, Poland, Latvia, Switzerland, Belgium, Portugal, and the returning Brazil - were all looking to dethrone defending champions France, who lined FIM SuperMoto World Champion Thomas Chareyre (TM) up with Sylvain Bidart (Honda) and, for the first time, Laurent Fath (Honda). With riders number one and two taking part in the first race of three, there was a perfect start for France as Chareyre stormed to victory from seventeenth on the grid, taking the lead from Fath on the third lap and leading his young team-mate to a French one-two.
Third place in that race for Milan Sitniansky (Honda) established the Czech team as France's main threat but a strong second place for Fath in a Race 2 won by Germany's Marc Reiner Schmidt (TM), combined with fourth for Czech rider Petr Vorlicek (Suzuki), extended the French team's advantage ahead of the third and final race.
A dominant Race 3 win for Chareyre by almost ten seconds from Schmidt, who virtually single-handedly lifted the Germans onto the overall podium, sealed a convincing victory for France, adding the 2016 edition to their successes of 2007, 2010, 2011, 2014 and 2015.
TEAM MANAGER
Sébastien Bonnal
RIDERS
Thomas Chareyre
Laurent Fath
Sylvain Bidart