2016 FIM Endurance Team World Champion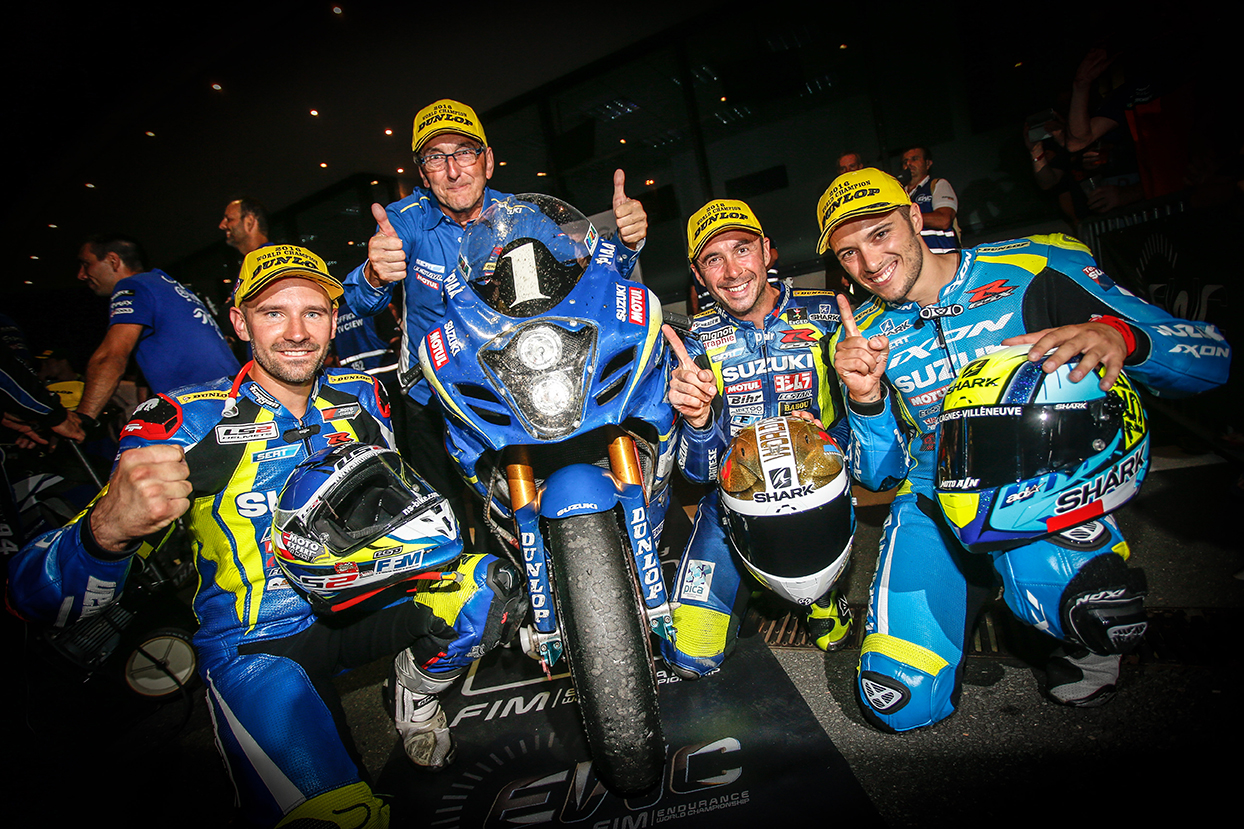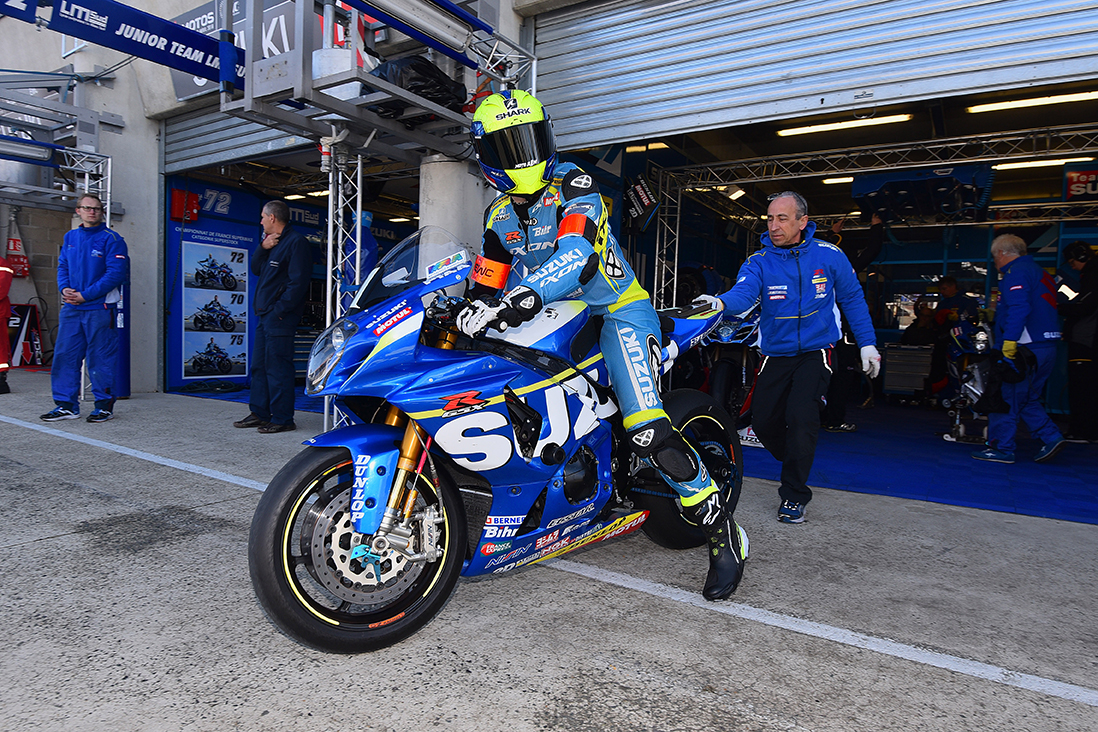 SERT FIGHT BACK FOR FIFTEENTH TITLE!
Suzuki Endurance Racing Team (Vincent Philippe, Anthony Delhalle and Etienne Masson) retained the FIM Endurance Team World Championship in a nail-biting end to the 2016 season, which saw them clinch the title by a single point from GMT94 Yamaha (David Checa, Niccolò Canepa and Lucas Mahias) in the final round at the Oschersleben 8 Hours.
After victory for Team SRC Kawasaki (Gregory Leblanc, Matthieu Lagrive and Fabien Foret) at the Le Mans 24h, the GMT94 Yamaha team established their title credentials with a historic win at round two in Portugal. The first ever running of the 12 Hours of Portimão proved to be an epic battle between GMT94 and SERT, which culminated in an unprecedented fight to the final corner between Checa and Masson that saw the Spaniard take the flag by just 0.081 seconds – the closest ever finish in the history of FIM EWC.
After two rounds it was Team April Moto Motors Events (Gregg Black, Grégory Fastré and Alex Cudlin) who held a surprise lead in the championship. They remained on top after Suzuka 8 Hours that saw Yamaha Factory Racing (Pol Espargaró, Alex Lowes and Katsuyuki Nakasuga) take local honours, whilst SERT failed to register a point. However, the challenge of Team April Moto Motors Events faded in Germany, where they could only manage eleventh place. At the front, suspense ran high until the very last minute of the race, as GMT94 Yamaha sealed their second win of the season, only for SERT to cross the line just 21 seconds behind them and snatch their fifteenth title.
TEAM MANAGER
Dominique Méliand
RIDERS
Vincent Philippe
Anthony Delhalle
Etienne Masson
PALMARES
15 Endurance Team World titles - 1983, 1987, 1988, 1997, 1999, 2005, 2006, 2007, 2008, 2010, 2011, 2012, 2013, 2015, 2016